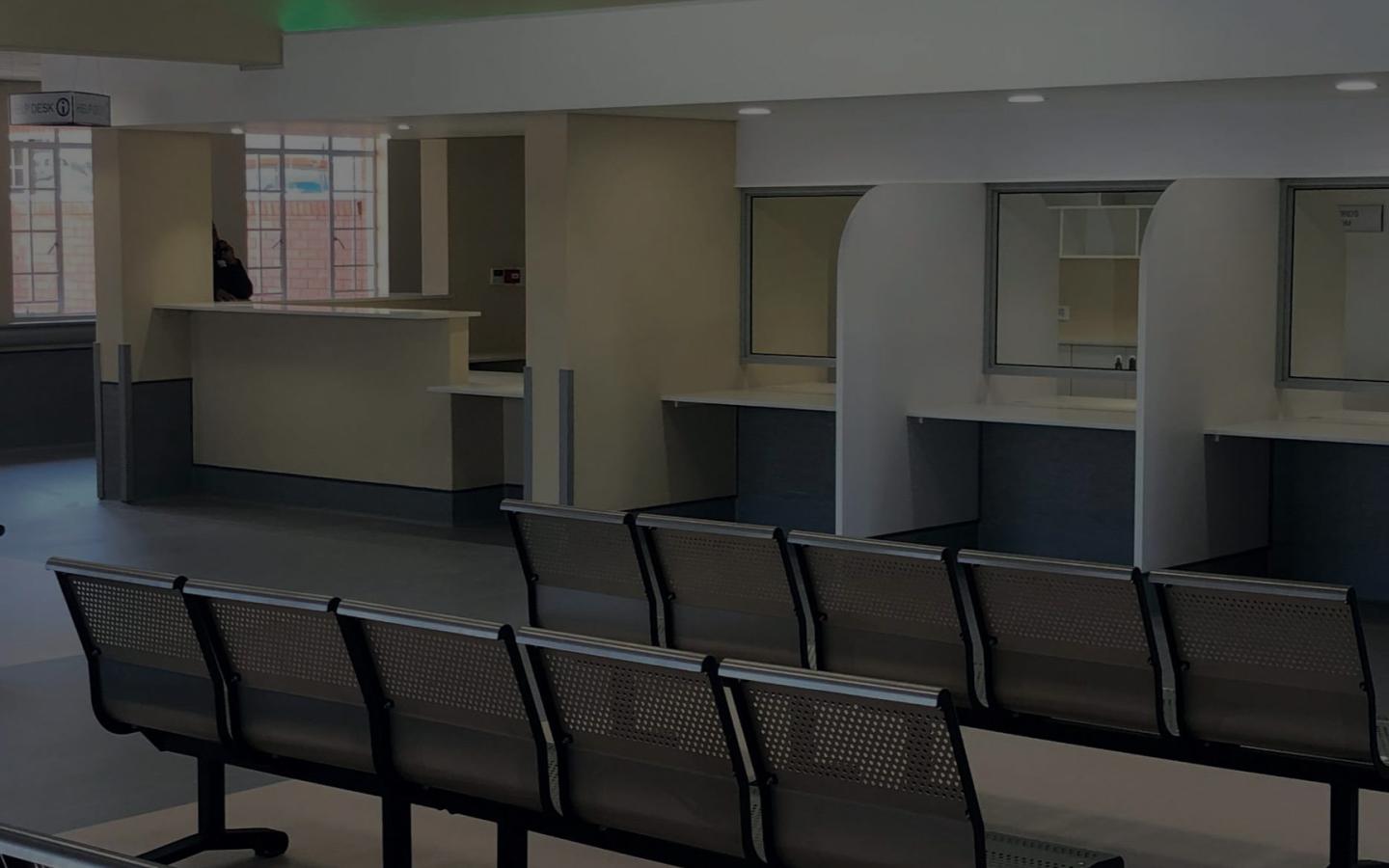 Health
DBSA's purpose is to support public and private infrastructure projects that promote sustainable development and are aligned with the needs of each beneficiary as well as the policies and goals of the Department of Health.
Infrastructure, such as hospitals and clinics are central to the provision of health care and medical services to individuals. In developing countries including South Africa: rural communities experience significant barriers to accessing health care which encapsulate:
financial barriers

inadequate transport

long distances from the nearest facilities

limited services being available within the rural communities itself
Furthermore, 82.6 percent of the population relies on public health care, which indicates a dire need for adequate improvements on existing health infrastructure and the development of new infrastructure. A considerable impact on the delivery of health care services is the lack of municipal infrastructure such as water, sewage waste, electricity etc. This shows the heavy reliance that the health care sector has on the municipality to deliver on its mandate.
Some of the greatest challenges identified within physical infrastructure include poor planning and the lack of or insufficient ongoing maintenance. The National Health Insurance (NHI) policy, gazetted on 28 June 2017, dictates that Public Health Clinics (PHC) be improved to meet the minimum standards for the National Health Insurance Fund accreditation. Additionally, NHI dictates that PHC be located within a specific radius of human settlements, given that 64,3 percent of patients reported to first access public PHC before proceeding to Secondary and Tertiary Facilities of Care. Furthermore, soft infrastructure is an important factor that requires attention and intervention. Soft infrastructure refers to a skilled workforce, integrated and digitised information systems, equipment, research and other resources which support physical infrastructure. Both these infrastructure requirements present strong investment opportunities for private sector investors with the reliance of a funding partner such as the DBSA.
Health Infrastructure Solutions 
Funding is a crucial resource needed for infrastructure development to be possible. Our purpose is to support public- and private sector-led infrastructure projects that promote sustainable development and are aligned with the needs of each beneficiary as well as the policies and goals of the Department of Health.
To fulfil this purpose, the DBSA engages with financial institutions and the market to develop financial instruments that will enable investments to be made available. We collaborate with the National, Provincial and Local Governments to deliver against Government priorities in the Health sector. The South African Government re-prioritised funding to accelerate the provision of social services and bolster public health programmes such as the NHI and Ideal Clinic programmes.
Our Impact
Our overall contribution in this sector shows our commitment to supporting the Government's efforts of creating sustainable development at a global and national level; to ensure strengthened health care and medical systems that deliver effective health services to all individuals.
The DBSA's support key national programmes implemented by the Government, such as the National Health Insurance and Ideal Clinic programme, the National Human Settlements programmes and the Student Housing Infrastructure Programme (SHIP). So far, we have successfully implemented beds in priority hospitals across the country.
Stakeholders and Beneficiaries 
The DBSA collaborates with national, provincial and local governments to deliver against government priorities in this sector. And, through our wide portfolio, we have stakeholders and beneficiaries with whom our mandate caters to. These include but are not limited to;
RH Fund Managers – for co-funding to enable the construction of hospitals held by BEE Private Hospital Licence holders
African Clinical Holdings, a part of the Sakhiwo Infrastructure Solutions (Pty) Ltd Group – for the project preparation of Budget Hospitals for BEE Private Hospital Licence holders in support of NHI
The Eastern Cape Department of Health.
Contact DBSA
-25.9405299 28.1353045