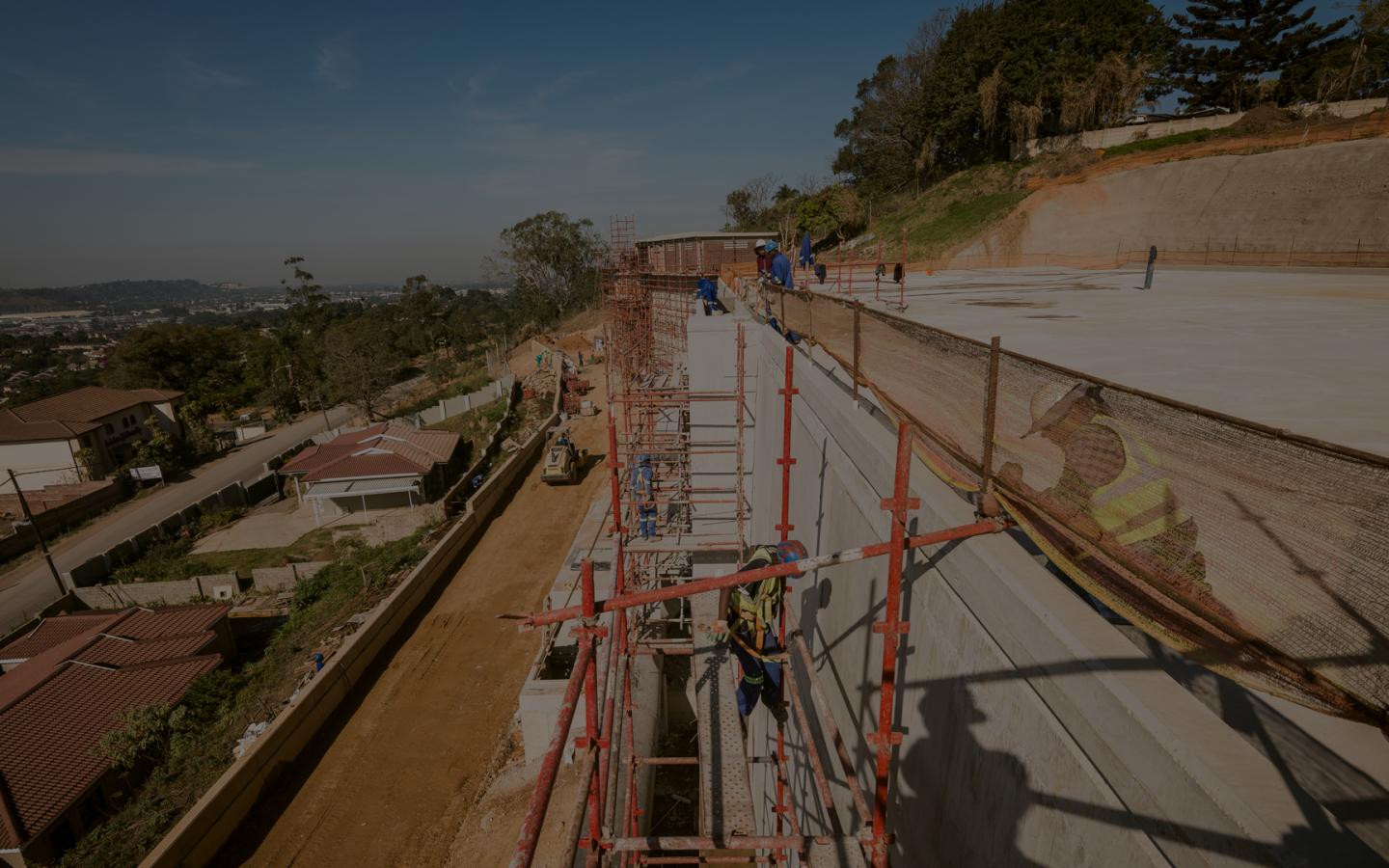 Fund Management
As one of Africa's leading development finance institutions, it is our responsibility to promote inclusive and sustainable socio-economic development and growth. To achieve this, we mobilise funding for infrastructure development that fuels transformation across the African continent.
While infrastructure development has been growing steadily in recent years, Africa is still faced with a myriad of challenges in this area. This continues to impact the economic quality of the countries on the continent. Closing the infrastructure gap is essential in the process of accelerating the continent's economic development. The World Bank estimates that by closing the infrastructural gap, Africa can increase its GDP per capita by over 2 percent, annually. This calls for infrastructure investments to be channelled towards the development of infrastructure.
That's where DBSA comes in. As one of Africa's leading development finance institutions, it is our responsibility to promote inclusive and sustainable socio-economic development and growth. To achieve this, we mobilise funding for infrastructure development that fuels transformation across sub-Saharan Africa. With this, we aim to deliver socio-economic growth that is shared and equitable for African countries and their citizens.
Therefore, we engage and partner with various stakeholders who are keen on actively building Africa's prosperity. Together, we establish programmes through which the development of infrastructure is possible. We manage third-party funds and develop strategies to help align the needs of recipients.  
Third-party funding management
The DBSA is a trusted and respected partner in the global development finance arena, and as such manages or is accredited by a number of third-party concessional funds. Providing our clients with access to these sources of concessional funding is critical for catalysing infrastructure development in South Africa and the rest of Africa. The Bank's excellent governance, financial sustainability and strengths in fund management position it as a partner of choice in sub-Saharan Africa. Management of third-party funds enhances our development impact.
SADC Project Preparation and Development Facility
The SADC PPDF programme is financed by the European Union and KfW. The aim of this programme is to create a conducive investment environment by financing the preparation of infrastructure projects. It supports projects that enable regional integration and provides technical assistance for infrastructure project identification, preparation and feasibility studies with a view to making the projects bankable and attractive to investors. 
AFD-DBSA Project Preparation and Feasibility Studies Fund
Established in 2003, the Project Preparation and Feasibility Studies Fund (PPFS) is a collaborative effort between us and the Agence Française de Développement (AFD) to support the New Partnership For Africa's Development (NEPAD) initiative. Particularly in the sub-Saharan Africa region in terms of regional integration on infrastructure projects, with the DBSA as the implementing agent.  
Sustainable Development Investment Partnership 
The Sustainable Development Investment Partnership (SDIP) was launched to mobilise $100bn in private financing over five years for infrastructure projects in developing countries using development assistance to reduce risk. The partnership is backed by the World Economic Forum (WEF) and the Organisation for Economic Co-operation and Development (OECD). These organisations share similar goals and have activities that align with our mandate and catalysation policy. 
Infrastructure Project Preparation Facility
The Infrastructure Project Preparation Facility (IPPF) is a R400 million fund aimed at establishing a project preparation facility for infrastructure projects, feeding into the already established Budget Facility for Infrastructure (BFI). The long-term goal with IPPF is to create a robust pipeline of socio-economic infrastructure projects that would feed into a R400 billion infrastructure fund anticipated in the next coming years. 
Climate Finance Facility
The Climate Finance Facility (CFF) was established to focus on infrastructure projects that mitigate or adapt to climate change. It covers energy generation, energy efficiency, water, sustainable transport and waste management projects. It's aimed at filling market gaps and crowding in private investment by targeting commercially viable technologies that cannot currently attract market-rate capital at scale. It utilises two main instruments; 
subordinated debt/first-loss
credit enhancements such as tenor extension to projects that are commercially viable but not currently being financed by the private sector banks 
The Green Fund  
The Green Fund was established in 2012 to support green initiatives that contribute towards the transition of South Africa to a low carbon economy, resource efficient and climate resilient development pathway, delivering high impact economic, environmental and social benefits.
SADC Water Fund
SADC Member Countries through the SADC secretariat established the Regional Fund for Water and Basic Sanitation (Water Fund) as a Regional Development Financing Facility. The Water Fund intends to boost SADC's coordinating function by funding projects to develop regional water infrastructure for pro-poor water supply and sanitation, as well as promoting information and knowledge sharing. The Water Fund's developmental objectives include
promoting and supporting strategic transboundary water and sanitation infrastructure development while prioritising access for the poor
supporting climate resilience in the water supply and sanitation sector in the SADC region
supporting the application of Integrated Water Resources Management principles for infrastructure developments.
The Development Bank of Southern Africa (DBSA) hosts the Fund and is the Project Executing Agency.
For more information please see the SADC Water Fund website on the SADC portal or contact us at sadcwaterfund@dbsa.org.
 
Contact DBSA
-25.9405299 28.1353045